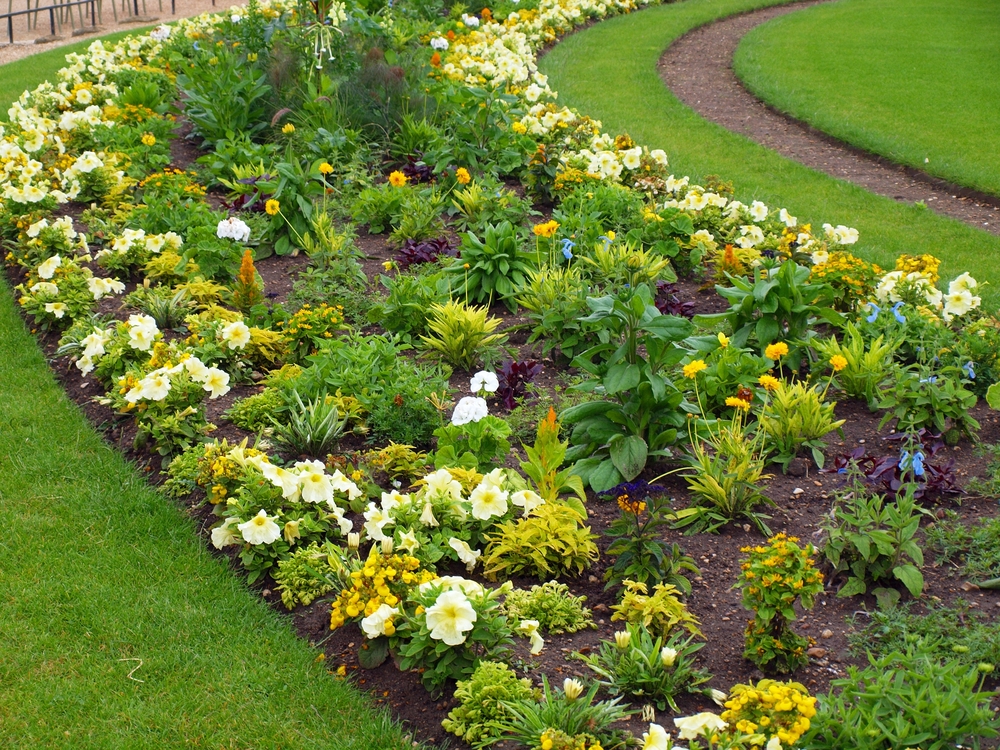 Hillside Lawn Care and Landscape Maintenance will take care of your flower beds on an individual basis, whether you own a home or a company.
Hiring a landscape contractor whose expertise is in regular maintenance and garden care and who has been serving Roseburg with quality home projects in terms of outdoor living spaces.
The following are some of the Flower Bed Care services offered:
soil analysis
Weeding, deadheading, fertilizing, dividing, and transplanting, as well as edging and mulching
horticultural oil spraying, for example, is used to manage pests.
Peony cages, clematis trellis, and other plant supports
Spring and autumn cleanups cultivating pruning soil amendment planting thinning out and removals coverings and wrapping design and installation of functional edible gardens using organic inter-planting principles design and installation of raised garden beds, deck boxes, vegetable trugs, planters & urns
Based on your selections, your greenspace will be molded into your very own unique garden. The individuality, style, and theme of the flower bed will be highlighted with proper flower bed upkeep.
Contracts for seasonal flower bed maintenance include:
Weed removal and cultivating weekly, bi-weekly, or monthly dead-heading and trimming fall flower-bed cleanup and debris removal winterizing by applying rose covers and wrapping shrubs
Edging, mulching, fertilizing, soil amendment, dividing and transplanting, planting, and removals are all examples of garden upkeep.
Landscape upkeep can be included in seasonal property maintenance contracts, as well as power sweeping of hard surfaces.
Spring lawn, bed, and fall cleanup, according to the demands of the customer
Planting of annuals as needed on a weekly basis, as well as the above-mentioned lawn and bed care services
Fertilizing lawns, beds, and hedges on a seasonal basis
annual clipping of hedges interlock and curb edges annual mulching of flowerbeds, tree wells fall lawn, and bed cleanups tailored to the demands of the customer.
We also do lawn mowing, pest control, bush trimming, leaf removal, mulch installation, lawn aeration, and many other regular maintenance services meeting our valued clients' demands.
Hillside Lawn Care and Landscape Maintenance provides residential and business customers with property maintenance, lawn care, and garden maintenance services that are tailored to their unique needs and requirements.
Flower Bed Maintenance Tips
When it comes to flower beds, most people focus on the need for proper soil preparation, fertilizing, and mulching, but few people realize that there are multiple chemical applications necessary to keep a flower bed pristine. Fertilizer must be applied at regular intervals to help keep the soil healthy and weed-free; mulching helps to conserve nutrients by reducing water loss from the base of the plant up into the flower bed; and periodic water checks help keep your flower bed free of algae, dust, dead flowers, and other unsightly particles. In order to ensure that all three of these practices are effective, you should regularly fertilize and mulch your flower bed with organic matter (preferably from an organic garden store and lawn care provider), as well as applying an organic weed-killer (weed-control products can be purchased at many gardening supply retailers).
The most problematic weed species for most flower bed and lawn maintenance efforts are red and whiteflies, which infest both perennial and non-perennials. These pesky insects have a very difficult time moving from one plant to another, resulting in heavy amounts of leaf litter that is unsightly and poses a danger to young or elderly flowers. While there are commercially available weed control products available, applying these products on a regular basis will only result in more water and nutrients being used to control the weeds. Instead of subjecting your flowers to this level of chemicals, consider an organic option that will work more efficiently without damaging your flower bed. Organic matter such as straw, wood chips, shredded paper, and coconut pieces can serve as a valuable weed-killer, as well as being attractive mulch that is safe for your flowers and plants.
Another aspect of flower bed maintenance is keeping your grass and lawn healthy. While weed-control products can help control weeds, they do not promote the healthy growth of the soil. Instead of using chemicals to kill the unwanted plants, you should try using natural fertilizers and supplements to ensure your yard receives the proper amount of nutrients on a regular basis. To ensure you are providing your yard with the right amounts of these essential ingredients, make sure you are purchasing them from a local organic source, as large-scale commercial farming operations may use chemicals to achieve their goals. By learning how to properly maintain your flower beds, you will be ensuring your yard's overall health and beauty.
A nice landscape lighting, or on some occasions, holiday lighting, can also boost the serenity of your front yards, adding life to the garden maintenance that is not only healthy but also looks beautiful.
Professional lawn care service providers like ourselves would be more than happy to serve you the flowerbed maintenance and maintain the landscape you have always loved. Be it completing the flower bed look, spade edging by hand, landscape design, and caring for all other surrounding plants, we got your back and would love to hear from you!