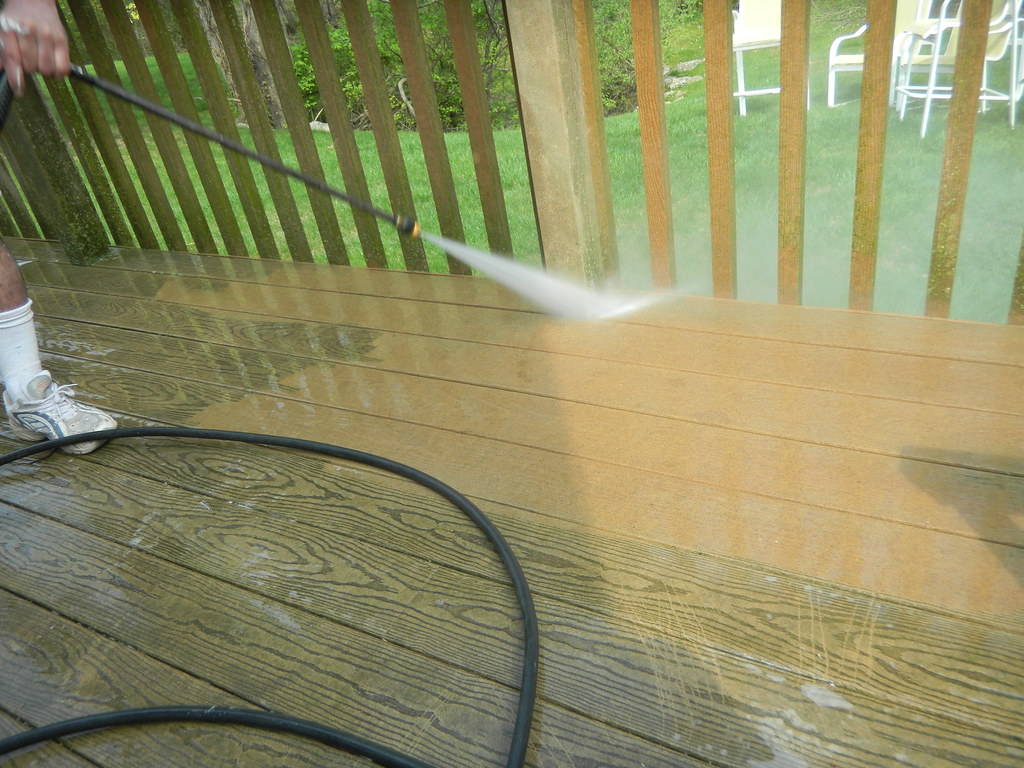 Your home is most likely your most valuable asset and a significant part of your life. Exterior cleaning not only gives you pride but also protects your home's paint and building materials from mold and mildew.
Our well-trained, surface cleaner professional team has years of expertise as a pressure washing company and knows how much pressure to apply, which cleaning solution will perform best on every surface, which would cause damage, and which would not. Hillside Lawn Care & Landscape Maintenance personnel are licensed, bonded, and insured, and have years of expertise cleaning homes. Call us immediately to see for yourself how affordable our services are.
Among our residential pressure washing and commercial pressure washing services are:
House washing - We will use detergent and mild pressure to clean the exterior of your property. This enhances the appearance of your home while also preventing mildew damage.
Deck Cleaning - This will remove mildew from your stain and timbers, as well as spills and collected dust and filth. This gives you a lovely, appealing deck once more.
Pavers Recovery System - This cleans the area of old sand, weeds, and algae. The joints are then filled with polymeric jointing sand, which keeps the pavers in place and keeps weeds at bay. After that, we apply a sealant to improve the appearance and keep the algae away.
Concrete Cleaning and Sealing - We clean the concrete to make it look new again, then seal it to protect it from winter salt damage. This will help prevent cracks and prevent your concrete from pitting or collapsing.
Roof Cleaning - We clean your roof of filth and remove the black algae streaks with no pressure to save your shingles. That algae eat away at the asphalt that your shingles are comprised of, causing them to deteriorate.
The following are some of our additional services:
Deck Refinishing - Your deck's worn stain can't protect it from the weather, resulting in accelerated aging and rot. We'll apply a fresh coat of stain to your deck, protecting your investment while also enhancing it.
Gutter Cleaning and Emptying - Leaves in your gutters obstruct water flow, resulting in costly water damage.
Cleaning an Awning- We will clean your awnings so that they are spotless and bright.
Cleaning and sanitizing playground equipment - We'll clean the filth and mildew off of your swing sets, slides, and monkey bars, giving them a new lease on life, making sure they are making them safer to use by providing clean surfaces through power washing.
Companies that offer pressure washing services must ensure that all employees are trained and certified to carry out the job, and that's what we do! Some pressure washing qualifications include driving a pressure washer, pressure washing industrial equipment, proper safety procedures, and basic advertising.
A pressure washing qualification would normally cover the application of pressure washing materials to exterior surfaces. Typical exteriors that can be pressure washed include driveways, sidewalks, steps, fences, gardens, park areas, decks, porches and patios, and any other non-moving surface that can be easily cleaned using a high-pressure machine. The training and externship requirements for pressure washing jobs would usually last between one and three months, depending on the environment and the size of the job.
There are various different types of pressure washing services, including residential pressure washing, commercial pressure washing, and industrial pressure washing. We offer the services of pressure washing specialists, with much training in soft washing as well as pressure washing. With the increasing popularity of maintaining clean and healthy hard surfaces, like porches, pool deck, wood deck, patios, walkways, driveways and parking garages, and even storefronts and sidewalk cleaning.
Pressure washing, despite being designed to survive a rainstorm, can force water into cracks and crevices, causing damage and costly repairs. Hillside Lawn Care and Landscape Maintenance makes sure that we give your property the right type of cleaning service. Be it soft washing, power washing, low pressure, cold water requirement, electric pressure washing, we are committed to giving you the best cleaning solution, keeping your properties in their best condition.
We're delighted to serve clients in the Southwest Oregon area, and we've had the opportunity to work with a wide range of properties in the process.
What are you going to do now? There is no one-size-fits-all method to providing a good cleaning service for your home or company. As a result, our staff customizes our services to meet the specific requirements of each surface we operate on. We believe in this personalized approach, and it's critical to comprehend why it matters - to you, your home, and the value of your property.
Our pressure washing solutions are generally divided into two categories: soft washing and pressure washing.
Using High Pressure
Hot water is used in pressure washing to release water at a high PSI (pounds per square inch) onto the surface being cleaned. This cleans thoroughly for the following:
Surfaces cleaning - driveways, sidewalks, entryways, patios, and more
Pool deck cleaning
Parking garages cleaning
Parking lot cleaning
Soft Washing
Soft washing
a type of power washing that uses low pressure. Instead of relying on a rigorous cleaning process, we reduce the PSI by half or more, so that cleaning won't cause damage. For surfaces that can't bear a lot of force, this method is ideal. It is utilized for the following purposes:
House washing
Roof cleaning
Window Cleaning
Vinyl siding cleaning
Storefronts Cleaning
Region-Specific Cleaning Service
We're pleased to call Oregon home, and whether you reside in Melrose or Wilbur, we can help. All of our cleaning solution have been carefully selected to address the challenges that our region's properties face. This means you're receiving more than just a standard pressure cleaning service; you're getting a pressure washing service tailored specifically to your needs.