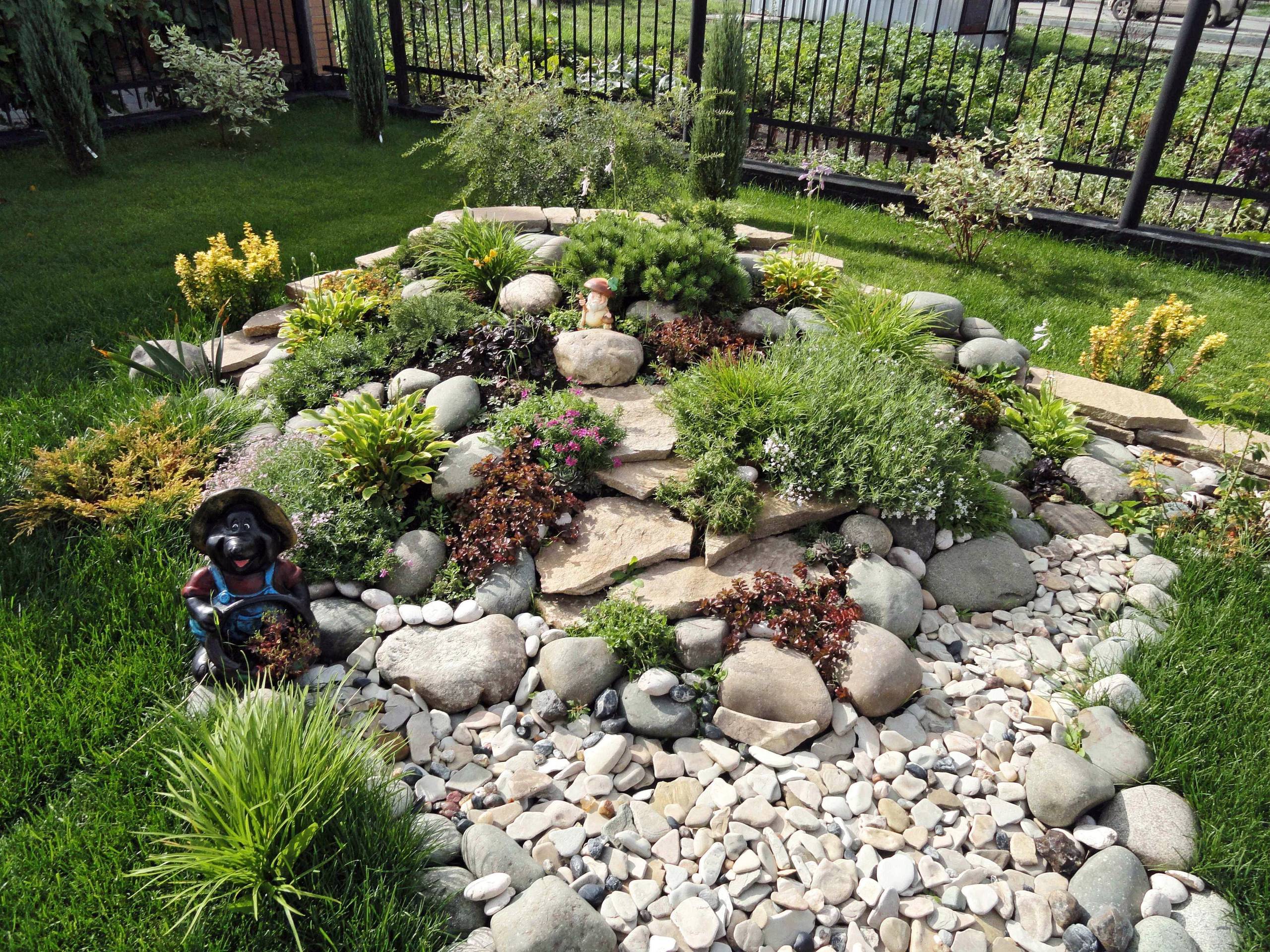 River rock is an excellent way to give your landscaping a refined look. It can be used to create flower beds, as well as roads and roadways. River rock is a low-maintenance material that lasts for a long time. It will look just as lovely and natural after years of exposure to the elements as it did on the first day.
We frequently use river rock to construct paths and driveways because it is long-lasting and can resist tremendous levels of strain. Another advantage of river rock is that it allows rainwater to percolate through it and dissolve into the soil. This will help to reduce rainwater runoff and prevent erosion over time.
We're entering a whole new world of landscaping materials, and you have the opportunity to be a part of it.
Hillside Lawn Care and Landscape Maintenance is a leading supplier of high-quality, ethically sourced natural stone landscaping projects in Southwest Oregon.
When it comes to hardscaping, Hillside Lawn Care & Landscape Maintenance offers an unequaled selection of products, colors, and finishes to ensure that there is something to suit every taste, project, and budget.
All of these items are CE registered, indicating that they have passed stringent EU testing and meet ASTM dimensional stone criteria.
A Look at Gravel and Rock Application
Any type of driveway or rock garden can benefit from a variety of gravel and rock application techniques. Before you begin applying your gravel, however, it is important that you first determine which types of gravel you will need to use. The gravel you choose will be determined by the amount of space you have available, as well as the condition of your driveway and the plants you plan to grow on it. You should also think about how much sun the area gets and what kind of soil is on the ground in your specific location.
In the construction of driveways, walkways, and other outdoor areas, gravel and rock are most commonly used as an alternative to natural stone. Natural stone is generally used in more formal designs because it is extremely hard and requires the use of very heavy materials to construct it. You can create a more informal design that is both attractive and functional by using gravel instead. Gravel driveways allow you to create an entrance to your property without the use of masonry or the ongoing maintenance that this type of structure requires.
In addition to your lawn mulch and any other ground cover of your preference, various kinds and types of rock product such as sand and gravel, building stone, and many other landscaping products can definitely boost the look and life that your lawn gives.
Different rock product such as pea gravel, quarry rock, rainbow rocks, and other landscaping products that are used in hardscape design such as retaining wall and water features can be provided by local businesses like us.
Natural stones
are popular among homeowners because it allows them to create designs that are distinct from others on the market. Furthermore, natural stone is typically less expensive than other types of materials used to construct driveways and walkways. Natural stone surfaces, on the other hand, are more vulnerable to weather and other elements such as snow and ice. In these cases, selecting a gravel product that is designed to withstand exposure to these weather elements is essential.
Because the small stones are formed by natural weathering, pea gravel comes in all kinds of natural colors, including shades of brown, gray, and white.
Pea gravel
refers to small, rounded stones about the size of the green vegetable they're named after. Similar to river rocks, they get their smooth texture from flowing water and are typically found near riverbeds and bodies of water.
Quarry rock
is a kind of rock that is made from big rocks, they are extracted from rock quarries and make smaller rocks and sand by crushing them.
Decomposed granite
is a great alternative to mulch that can be placed around plants, shrubs, and trees. It also lasts far longer than mulch. You'll find that natural decomposed granite offers better drainage and is great for keeping plants warmer during the winter.
Landscaping Boulders
Big rocks can be tucked into garden beds or used on their own as eye-catching focal points. The reasons for the trend: Landscaping Boulders offer a natural way to bring color and character to your landscape, while also being low-maintenance or completely maintenance-free.