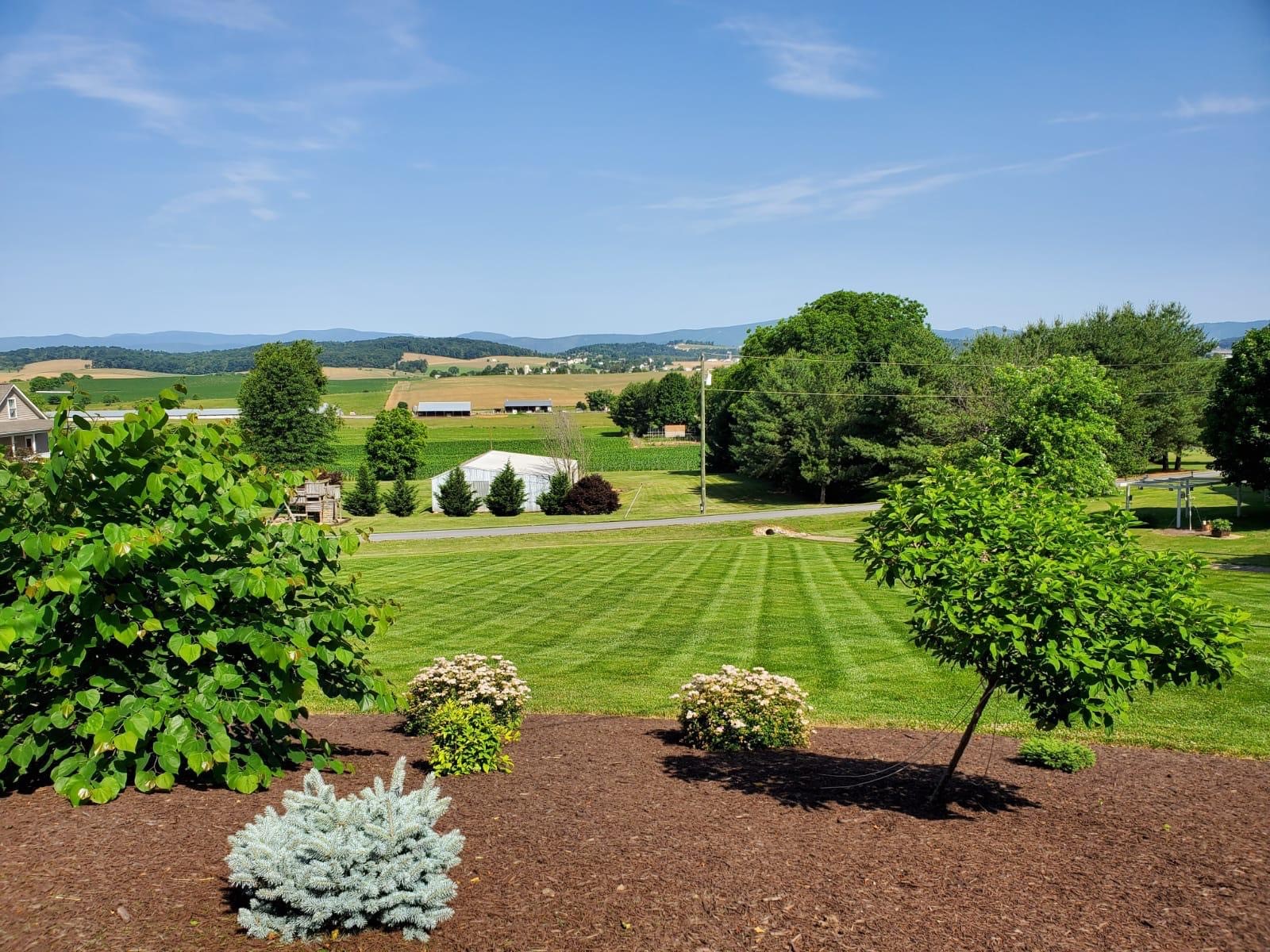 Beautiful business properties do not just appear out of nowhere. It's a safe bet that a professional Landscape Maintenance provider is keeping everything in order behind the scenes. Even if you manage or own a property with limited green space, landscaping services are still required. Why? One of the first things a potential renter or visitor notices is the exterior grounds.
What is the definition of commercial landscape maintenance?
Property grounds are kept healthy, clean, safe, and appealing to potential consumers with commercial landscape maintenance services. Mowing, mulching, and leaf removal are all examples of commercial grounds maintenance. It can also be all-encompassing, encompassing ornamental maintenance, grass regimens, and flowers. Hillside Lawn Care and Landscape Maintenance provides a wide range of maintenance services to ensure that your commercial property looks its best throughout the year.
Cleaning Up in the Spring
Grass mowing and edging
Pest Control & Ornamental Care
Weed Control & Fertilization in Plant Beds
Mulch Applications and Plant Bed Edging
Turf care Programs
Seasonal Flower and seasonal Color in Rotations accordingly
Commercial Irrigation management Service, Repair, and Maintenance
Arborcare
Customized Commercial Landscaping Maintenance Programs
Every commercial site is distinct, which necessitates that each landscape maintenance program is as well. Each sort of property has its own set of service and proposal criteria. The grounds require skilled maintenance whether you own or manage an apartment community, HOA, urgent care facility, or other business. Contracts should be tailored to meet those requirements.
For any business property owner, landscaping is a substantial investment that must be carefully managed. Grounds should add value to your property, and a well-thought-out Annual Landscaping Maintenance program is one method to ensure that your landscape does.
Whatever the requirement, everything we produce is tailored to the unique personality of your home. Perhaps your home has a lot of green space that has to be well-maintained. Or maybe you've spent a lot of money on attractive shrubs and trees and want to keep them healthy with a good IPM program. Our goal is to determine the property's original design intent and make recommendations on how to emphasize it.
Several factors can influence the cost of commercial landscape maintenance:
What kind of commercial lawns services would you like to have done?
The most basic services, such as lawn mowing, weeding, mulching, and leaf removal, are relatively inexpensive. Adding specialty services like commercial lawns programs, seasonal flowers, or irrigation systems plans to your annual bills can add up quickly.
How frequently do you require assistance?
When a property requires a set number of visits, fees can rise. When usual weather conditions in the area are taken into account, homes can reduce the overall number of visits required while still maintaining a manicured appearance.
What is the size of your home?
The size of the property is the ultimate cost consideration. It requires more staff and equipment to maintain a property with ten acres of grounds than one with one acre.
It's crucial to note that while contract costs may appear high when compared to the initial expenditure to plant the property or the expense to restore landscaping that has deteriorated, maintenance is a cost-effective and critical form of property insurance.
Why should you put your faith in Hillside Lawn Care & Landscape Maintenance?
The Southwest Oregon region is serviced by some of the greatest Commercial Landscaping businesses. So, what distinguishes Hillside Lawn Care & Landscape Maintenance from the competition?
Our crew has years of experience servicing commercial properties in Roseburg, and its neighboring cities. When it comes to exceeding expectations and providing value to our clients, we have a long track record.
Services should be provided because they are required. When services aren't adding value or aren't necessary to keep the landscape looking its best, we'll tell you how to get more bang for your buck.
Commercial - In the commercial world, first impressions are crucial. We've worked with real estate experts before and have the resources to manage a single property or a portfolio.
"Providing Green Peace of Mind" is the driving force behind everything we do. We don't cut corners when it comes to providing excellent service, whether it's recycling yard debris or saving our clients money.
Full Service - Landscape maintenance is more than just mowing the lawn. We have the in-house teams to handle snow removal, irrigation, fresh design ideas, and the construction of hardscapes, plantings, and furnishings on your property.
Hillside Lawn Care and Landscape Maintenance specializes in providing high-quality commercial landscaping and grounds management services to businesses of all sizes. Accomplish you want to see what collaborating with one of the greatest full-service landscape suppliers in the region can do for your property?
Be it complete landscaping construction, landscape enhancement, or minor lawn maintenance services for your commercial lawns, we are sure to get you all covered!
Call Hillside Lawn Care and Landscape Maintenance now to know more about our commercial property lawn maintenance services that are tailored just for you!