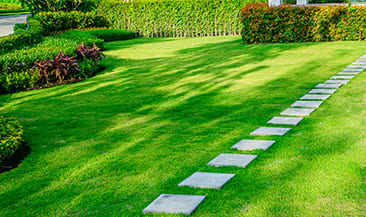 Finding The Best In Oregon
Hillside Lawn Care and Landscape Maintenance in Roseburg, Wilbur, and the surrounding region is a company of professional landscapers and landscape contractor in this region of the state. A beautiful lawn is a spot of earth-filled land, typically planted with durable hard-draining plants like clover and other durable, hard-growing grasses that are maintained at a low height with a basic lawn mowing, and fertilizing using commercial products designed for lawns and yard maintenance, and used mainly for recreational and aesthetic purposes. When looking for the best service provider in Oregon, you should know that the one you choose should be able to address all your needs with professionalism, without compromising your budget.
When looking for the services you can use for your Oregon lawn, you should first check if they are offering services like irrigation, weed control, and landscaping, and yard maintenance. You may also want to ask them if they have the basic services like tree trimming, yard cleaning, and lawn mowing, to name a few. Once you are done choosing the services for your lawn maintenance in Roseburg, you need to ask them for samples of what they can offer you, and get some price quotes so you can choose a reputable company that offers competitive prices. You need to make sure that you are going with a yard maintenance provider that will not only be able to do the work on your yard but will also be able to do it properly every time, and will provide you with the satisfaction and the services you expect from them.
When you are looking for affordable lawn maintenance in Roseburg, you should take advantage of the landscaping deals that are available in your community. Some landscaping packages are designed specifically to appeal to homeowners who want a low-maintenance landscape, while others are designed to cater to the needs of homeowners with demanding and strict schedules. Our company offers several attractive landscaping maintenance packages, depending on the needs of their customers. These deals may include weekly lawn care, mulching services, garden preparation, tree trimming, weed control, and emergency services like digging up a clogged drain. We offer many landscaping maintenance deals, so regardless of your personal situation or your budget, we are sure to give you the lawn care service that will work with you to provide the best landscaping solutions possible.
We serve the most populous city of Douglas County, Roseburg, and the surrounding areas of it. Request an estimate now and we will give you the satisfaction guaranteed lawn maintenance services you need!
Landscape designers meet your desired garden look, but having the perfect design is never enough. Proper yard maintenance is required to keep your beloved lawn healthy and vibrant, lawn maintenance experts like ourselves would be happy to serve your demands your regular landscape designers cannot provide. Be it weekly lawn mowing, yard cleaning, weed control, name your needed lawn care service and we got you covered!
Our company in Roseburg, Wilbur, and the surrounding region is a full-service provider company, we are not just simply a landscape contractor but also a yard specialist. We provide both residential and business clients a comprehensive range of services. We are the expert landscaping business in Roseburg, Oregon to call if you need to get your landscape under control.
Our services include anything from routine lawn mowing, tree trimming, weeding, and mulching to seasonal services like snow & ice management, leaf removal, grass seeding, and lawn aeration.
To say the least, performing your own lawn maintenance services is exhausting! Lawn care in Southwest Oregon needs time, effort, and energy that most of us do not have. Hiring a lawn care service provider in Roseburg, Oregon is well worth the money because it will put your mind at ease and save you time.
Such services are best left to landscaping maintenance and lawn care experts like us if you want to prop up your feet and relax instead of rolling up your sleeves to work.
If you call Hillside Lawn Care and Landscape Maintenance at (541) 577-1887 today and inquire about our great services and request an estimate, you won't have to waste another Saturday in your yard!